Exploring Cappadocia:
A Must-Visit Destination for Travel Enthusiasts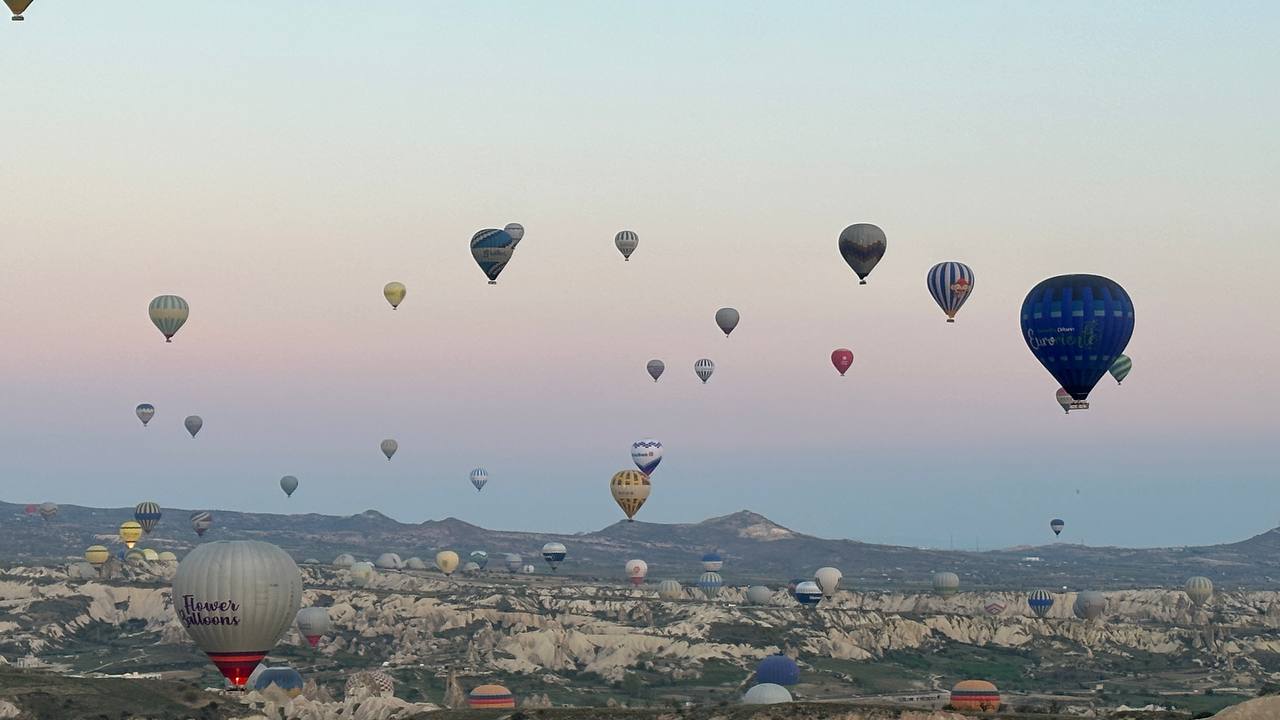 Introduction
Cappadocia, a historical region in central Turkey, has become one of the most popular tourist destinations in the country. Known for its unique geological formations, ancient cave dwellings, and rich cultural heritage, Cappadocia offers a one-of-a-kind experience for travelers seeking a blend of history, adventure, and natural beauty.
The Unique Landscape of Cappadocia
The most distinctive feature of Cappadocia is its surreal landscape, which is the result of volcanic eruptions and erosion over millions of years. The region is dotted with fairy chimneys, which are tall, cone-shaped rock formations that rise up to 130 feet from the ground. Visitors can explore these formations by hiking, hot air ballooning, or taking a jeep safari. The underground cities of Cappadocia are another fascinating feature. These ancient cities were carved into the soft rock and were used by early Christians as hiding places during times of persecution.
The Cultural Heritage of Cappadocia
Cappadocia is rich in history and culture, with numerous UNESCO World Heritage Sites to explore. The Goreme Open Air Museum is one of the most popular sites, featuring a collection of rock-cut churches and monasteries dating back to the 10th century. Visitors can also visit the ancient towns of Urgup, Avanos, and Uchisar, which are known for their traditional architecture, handicrafts, and local cuisine. The region is also famous for its wine production, with several vineyards offering wine tastings and tours.
Adventure Activities in Cappadocia
In addition to its natural and cultural attractions, Cappadocia is also a hub for adventure activities. Hot air ballooning is one of the most popular activities, offering visitors a bird's eye view of the region's stunning landscape. Visitors can also go horseback riding, mountain biking, or take a quad bike tour to explore the region's valleys and canyons. For the truly adventurous, there's even the option to take a sunrise hike up Mt. Erciyes, the highest mountain in Cappadocia.
Conclusion
Cappadocia is a destination that offers something for every type of traveler. From its surreal landscape to its rich cultural heritage and plethora of adventure activities, there's no shortage of things to see and do in this unique region. Whether you're a history buff, an adrenaline junkie, or simply looking for a beautiful getaway, Cappadocia is a must-visit destination that won't disappoint.