Hotel Pick Up To Istanbul Airport (IST)
Do you need to do a reservation for Istanbul Airport Transfer from your hotel, You can do it easily here with few clicks and get confirmation immediately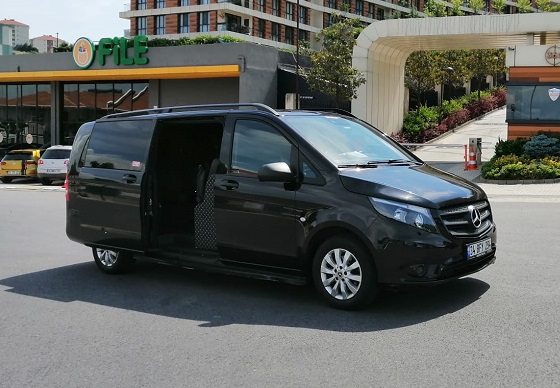 If you need a private minivan to pick you up from the hotel to the Istanbul airport, we can help you here. Istanbul is a big populated city and it is not easy to get your cab or taxi as soon as you decide to go to the airport.
It would be better to do pre-book for your hotel pick-up. you can do it with a few clicks on your Istanbul Airport Transfer on our website. you will get immediate confirmation by email and Whatsapp and our operation team will contact you as soon as your reservation is confirmed. At the time of pick up your driver would be ready near your hotel with your private shuttle 15 minutes before pick up time. He will check your name with the receptionist and also will contact you through WhatsApp to meet you.
These would be your benefits :
you will save like 30% instead of getting a taxi or other Istanbul airport transfers
The prices would be fixed and you don't need to be worry about having discussions with drivers about adding extra fees
You can enjoy your ride in a comfortable Mercedes Minivan Vito even if you are like 4, 5 people with 5 luggage
You have the chance to pay by card and get a receipt if needed
You can make your payment in different currencies like TL, USD, Euro, and GBP.
istanbul airport hotel pick up with us would be smooth from the first before the reservation till the end to drop you off at the airport