Istanbul Airport Transfer (IST)
Private Istanbul airport transfer with the best google reviews and best price in Istanbul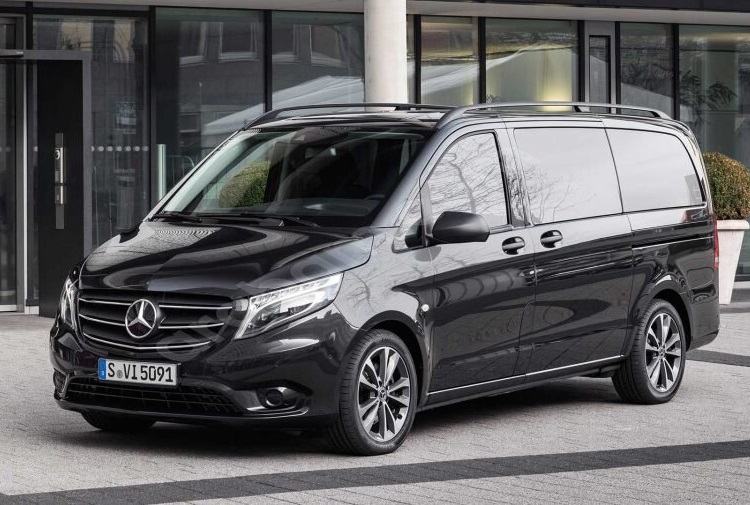 Introduction
Istanbul is an enchanting city that sits astride two continents, Europe and Asia. It boasts a rich history, vibrant culture, and delicious cuisine, making it a must-visit destination for travelers from around the world. As a traveler, it's essential to plan your airport transfer in advance to avoid any hassle. In this blog post, we'll discuss everything you need to know about Istanbul airport transfer.
Benefits of Booking an Istanbul Airport Transfer
One of the main benefits of booking an Istanbul airport transfer is convenience. After a long flight, the last thing you want to do is to navigate public transportation or haggle with taxi drivers. By booking a transfer in advance, you can relax and enjoy your journey to your hotel. Moreover, a reliable transfer service will ensure that you arrive at your destination safely and on time.
Booking an Istanbul airport transfer is also affordable. While taxi drivers may try to overcharge you, a transfer service offers fixed rates, so you know exactly how much you'll pay in advance. Additionally, many transfer services offer discounts for group bookings, so you can save money if you're traveling with friends or family.
Types of Istanbul Airport Transfer
There are several types of Istanbul airport transfers to choose from. The most popular option is a private transfer, where you'll have a dedicated vehicle and driver to take you to your destination. This option is ideal if you value privacy and comfort. Another option is a shared transfer, where you'll share a vehicle with other passengers. This option is more affordable, but you may have to wait for other passengers to arrive before departing.
If you're traveling with a large group, you may want to consider a minivan or a bus transfer. These options offer more space and can accommodate up to 16 passengers. Finally, if you're looking for a luxurious experience, you can book a VIP Vito transfer, where you'll have a luxury vehicle and a personal driver.
Tips for Booking an Istanbul Airport Transfer
When booking an Istanbul airport transfer, there are a few things to keep in mind. First, make sure to book in advance to ensure availability. Second, choose a reputable transfer service with positive reviews. Third, check the rates and compare them to other transfer services. Finally, make sure to provide your flight details to the transfer service to ensure they can track your flight and adjust the pickup time if necessary.
Booking an Istanbul airport transfer can make your trip to Istanbul more enjoyable and stress-free. By following these tips, you can book a reliable and affordable transfer service that will ensure you arrive at your destination safely and on time.
Why Choose Rento Istanbul Airport Transfer?
Rento Istanbul Airport Transfer is one of the best airport transfer services in Istanbul with the best Google reviews. We offer a wide range of transfer options to suit your needs, including private transfers, shared transfers, minivan transfers, and VIP transfers. Our drivers are experienced and professional, ensuring that you arrive at your destination safely and on time.
We are a luxury transfer service that provides VIP transfers for those who want to travel in style. We have a fleet of high-end vehicles, including Mercedes-Benz and BMWs, that are driven by professional and experienced chauffeurs.
Rento Istanbul Airport Transfer offers competitive rates, with no hidden charges or fees. You can book online or over the phone, and we will confirm your booking within minutes. We also offer 24/7 customer support, so you can contact us at any time if you have any questions or concerns.
We offer airport transfers, as well as city tours and private transfers to other destinations in Turkey. They also offer multilingual drivers, so you can communicate in your preferred language. With their attention to detail and commitment to customer satisfaction, We are a great option for those who want a luxurious and stress-free transfer experience.
One of the customers review our service :
( I recently had the pleasure of using the services of an exceptional taxi company for multiple airport transfers in Istanbul, and I must say, my experience was truly outstanding. From start to finish, everything ran smoothly, efficiently, and with great precision. I would wholeheartedly recommend this company to anyone in need of reliable transportation in Istanbul.
First and foremost, punctuality was undoubtedly one of the key highlights of my experience. Regardless of the early morning or late-night flights, the taxi was always waiting for me at the designated meeting point. It was incredibly reassuring to see my driver promptly upon arrival, ready to take me, my team and conference attendees to the hotel. This punctuality instilled a sense of confidence and reliability that set the tone for the rest of our stay.
The level of communication displayed by the taxi company was simply excellent. From the moment I made my reservation, they kept me informed every step of the way. They promptly responded to my inquiries and provided all the necessary details regarding pick-up times, locations, and any additional requests I had made. This proactive approach greatly enhanced my overall experience, as I felt well-informed and cared for throughout the process.
The professionalism and friendliness of the taxi drivers were remarkable. They were courteous, respectful, and attentive to my needs. Not only did they make me feel safe and comfortable during the rides, but they also offered valuable insights into the city and provided useful recommendations for places to visit. It was evident that these drivers took great pride in their work, ensuring that every passenger enjoyed a pleasant journey.
The vehicles themselves were clean, well-maintained, and spacious, offering ample legroom and luggage capacity. This attention to detail greatly added to the overall comfort of the ride, allowing me to relax and enjoy the journey to and from the airport.
Lastly, the pricing was fair and transparent. The taxi company provided a clear breakdown of the costs upfront, and there were no hidden fees or surprises at the end of the ride. This transparency gave me peace of mind, knowing that I was receiving a quality service at a reasonable price.
In conclusion, my experience with this taxi company in Istanbul was exceptional. They delivered on their promises of punctuality, excellent communication, and outstanding service. I highly recommend choosing this company if you are looking for a reliable and efficient transportation option in Istanbul. They will undoubtedly exceed your expectations and contribute to making your visit to Istanbul a truly memorable one. )


Istanbul Transfer
When you are coming to Istanbul by flight, your flight will land at Istanbul Airport (IST) or Sabiha Gokcen Airport (SAW). As both airports are far from the city center you need to use Istanbul transport to reach your destination. Sure there are lots of public transportation but if you are a group of 3, 4, or more people, it would be better to use private transportation because it won't cost a lot of difference for you. If you are looking for an Istanbul Transfer you can use our private VIP minivans to reach your destination. Istanbul Transfer is a term that you can use if you are trying to find a Private shuttle, VIP airport taxi, or VIP Istanbul transfer from Istanbul airports.
Taxi Istanbul Airport
You can pre-book for VIP Taxi Istanbul on our website and avoid lines for taxis after coming out from the airport. A private airport shuttle will wait for you outside as planned. You can connect to Wi-Fi in our cars and enjoy your ride with professional drivers. After your flight lands in Istanbul, you can follow the video we provided for you here as our meeting point and let our staff know your name and they will lead you to your car. The price starts from 30 Euro to the city center and would be a fixed price.


How it works on our Website
If you are here, you already found one of the best Istanbul Airport Transfer Services in Istanbul. What you need now is to make your reservation on our website. Here is a brief explanation of the process of service:
1- First, you need to make your reservation on our website, Select Istanbul airport (IST) in the form part (click here) and then you can select your destination, how many people you are, and if you need a one-way or round-trip airport transfer.
2- Select between vehicle types that suit best your needs on the next page.
3- On the next page, you need to enter details like flight date, number, name and other details.
4- If your destination is an address or an Airbnb you can read the post about how to select an address as a destination.
5- Please enter a number that has WhatsApp if you have and an email address.
6- You can select which payment option you are interested in.
7- After your reservation, you will get an instant confirmation through both email and WhatsApp.
8- Then you can be in touch with our team if you have any questions, you can call and be in touch with our staff who speaks English fluently.
9- One day before your reservation you will get a message with details from our staff who will wait for you with the sign at the airport and driver and car details.
10- On the day of your reservation we track your flight in Flightradar24 and will wait for you after the flight landing. We are aware that it takes one hour for customers to pass passport control and pick up their luggage, so don't worry we will wait for you.
11- At the airport, you can find us easily with the meeting point details we provided for you.
12- After you meet our staff at the airport, please let them know your name and they will arrange with the driver for pick up who is waiting for you in the car park.
Conclusion
In conclusion, booking an Istanbul airport transfer is a smart choice for a hassle-free journey to your hotel. With several types of transfer services to choose from, you can find one that fits your needs and budget. By choosing a reputable transfer service like Istanbul Airport Transfer and following the tips in this guide, you can book a reliable and affordable transfer service and enjoy your trip to Istanbul without any stress.
Every day we update our team, trying to find the best ways to make the service of the highest quality and as fast as we can, We are in touch with customers after each reservation. So to enjoy a smooth reservation process and airport transfer service click here now and book your Istanbul Airport Transfer